Menu
SCHEDULE AN APPOINTMENT
Get a Fresh Start Today!
Bankruptcy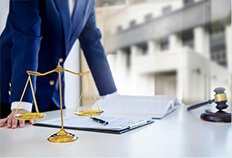 Probate
Estate Planning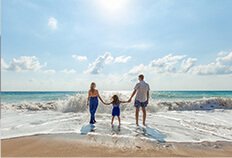 Family Law
Get our
FREE GUIDE
A Guide to Bankruptcy: Helping People Get Out of Debt Click Here BANKRUPTCY PROBATE ESTATE PLANNING FAMILY LAW BANKRUPTCY
Bankruptcy Attorney in Victorville, California
Hedtke Law Firm in Victorville has decades of combined bankruptcy experience to help you during these difficult times. We want you to understand your legal rights and make sound decisions. Bankruptcy is the only option that can stop foreclosure, silence harassing creditors, and permanently eliminate your debt. So, get in touch with our experienced bankruptcy lawyer in Victorville CA for a better solution.
With Chapter 7, most debts are completely discharged, while you keep your home and cars. Chapter 13 can let you arrange to make up the back payments on your home over time, without needing the bank's approval. If you have received a Notice of Default and are facing foreclosure, don't delay, contact us and speak to a bankruptcy attorney Victorville CA from Hedtke Law Firm today. We can immediately stop your foreclosure while you stay in your home.
Why Choose Our Bankruptcy Lawyer Victorville CA
At Hedtke Law Group we have experienced bankruptcy attorney Victorville CA who can help you file your bankruptcy chapter 7, chapter 13 and foreclosure defense. Be debt free or save your home from foreclosure with the help of our local and expert bankruptcy lawyer Victorville CA. Call us today to get free legal consultation.
PROBATE
Probate Administration Lawyer in California
Hedtke Law Offices takes the time to educate our clients on the advantages and options available with Probate, Probate Avoidance, Estate & Probate Administration, and the Estate Planning process.
What is Probate?
Probate is a legal process that occurs after someone dies. It includes validating a will in court, identifying / inventorying / appraising the deceased person's property, paying debts and taxes, and distributing the remaining property as the will or law directs.
Probate Avoidance
Generally, access to assets during the pendency of probate is substantially restricted, and all distributions require court approval. Conversely, successor trustees in a revocable trust have access to assets immediately upon the death of the decedent and can manage the assets without the necessity of court supervision. 3. Private Matter Most people do not realize that a probate proceeding is no different than any other civil proceeding in a court of law. Anyone can request the court clerk to retrieve the probate file and inspect its contents at any time. Documents included in the file are the will, a petition for probate listing all of the decedent's heirs to the second degree, a complete inventory of all of the decedent's assets, and documents to the court's attention any other matters that require court attention. Generally, clients prefer to use revocable living trusts to keep their affairs private.
Get a probate administration lawyer from Hedtke Law Group.
ESTATE PLANNING
Estate Planning Lawyer in California
An estate planning attorney is not only for senior citizens and those with significant wealth. All adults, especially if you have minor children, should have an estate plan. An estate planning lawyer can work with you and your spouse to assess your estate planning needs, create the documents needed and update those documents when necessary. Hedtke Law Group has the legal right to practice law in California and serves the following areas: Apple Valley, Beaumont, Hemet, Moreno Valley, Ontario, San Jacinto, Upland, and West Covina.
FAMILY LAW
Family Law Lawyer in California
Family law is involved in issues related to divorce, child custody, child support, and alimony. Child custody or visitation can take many forms, including Sole Legal Custody (in which one parent is entitled to make important decisions in a child's life), Joint Legal Custody (in which both parents are entitled to make major decisions concerning the child's education, religious upbringing, and medical care), Joint Physical Custody (in which each parent shares time with the child), and Primary Physical Custody (in which the children reside primarily with one parent).