Congress has created the Bankruptcy Code to allow people to end harassing calls from creditors, to begin rebuilding their credit rating, and start over.
The basic steps in the Chapter 7 bankruptcy process include:
Determining whether Chapter 7 is the correct form of bankruptcy for your situation
A mandatory credit counseling (may be done online or by phone)
Filing a petition, schedules, statements, and other documents with the bankruptcy court
Meeting with the trustee (if necessary)
Allowing time for objections by creditors and the trustee
Taking a financial management course before the discharge (may be done online or by phone)
Receiving a Notice of Discharge
If you are considering bankruptcy as an option to provide effective debt relief, it is important to consult with a skilled lawyer.at 760 482-1737 to schedule a free consultation.
If you are considering bankruptcy as an option to end your financial woes, it's time to consult with a skilled lawyer. Your circumstances are unique. We will take the time to investigate your situation and help you to choose your best course of action.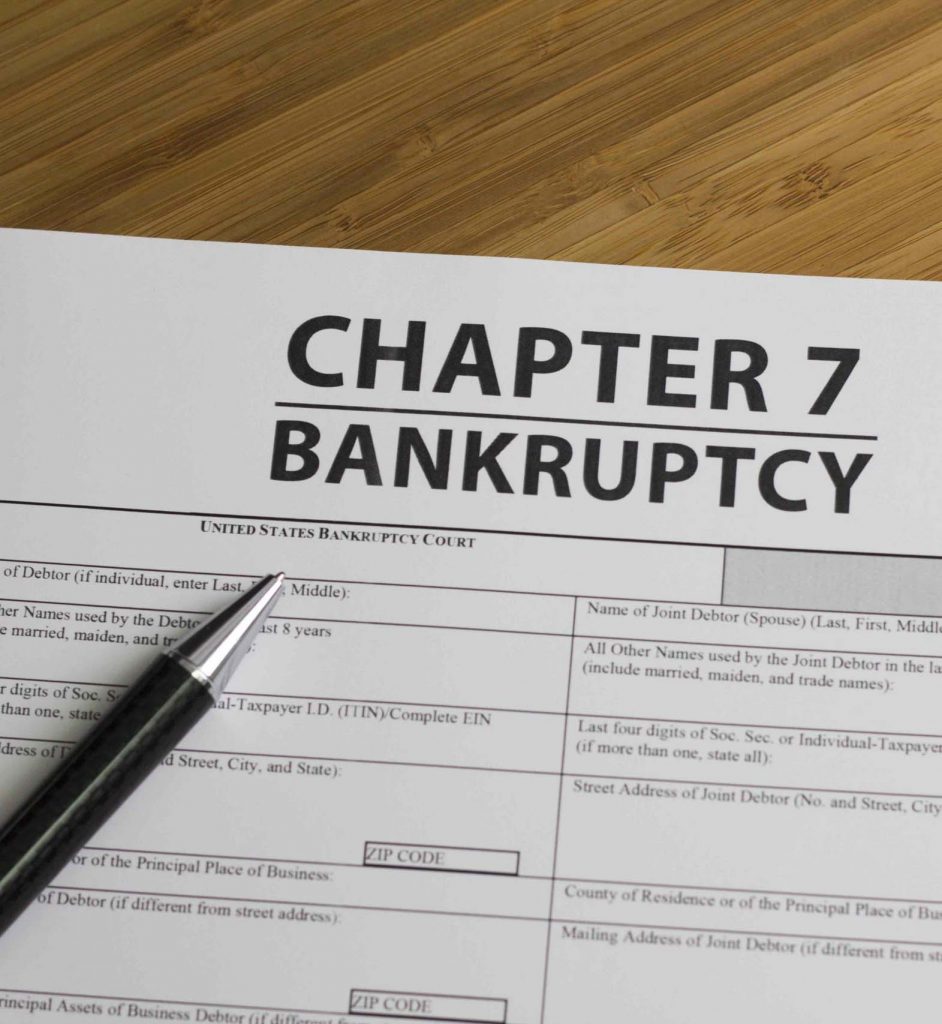 Hedtke Law Group in Victorville provides chapter 7 bankruptcy attorney services in Victorville CA. File your Chapter 7 bankruptcy with the help of our expert chapter 7 bankruptcy lawyer in Victorville CA. Call us to get free consultation
Chapter 7 bankruptcy serves as the most powerful debt control tool available to ordinary citizens. Filing a Chapter 7 immediately stops collection, garnishment, and foreclosure actions and prevents creditors from contacting debtors or attempting to collect on any debts owed. While you should not look to file bankruptcy unless necessary, Chapter 7 can provide you with a fresh start to your financial life. You can walk away from credit card bills, medical expenses, repossession deficiencies, old apartment leases, and personal loans. You can use Chapter 7 to cancel lease contracts and to surrender upside-down cars or homes.
Chapter 7 bankruptcy exists because Congress recognizes that honest, hardworking people sometimes get into serious financial trouble. Despite what an aggressive bill collector may tell you, Chapter 7 is legal, it is ethical, and it functions as a powerful financial tool that you can use.
Please call the Hedtke Law Group for chapter 7 bankruptcy attorney Victorville CA at 760 482-1737 to schedule a free consultation.
Chapter 7 versus Chapter 13
Chapter 7 bankruptcy and Chapter 13 bankruptcy are the two most common types of bankruptcy. When people think about bankruptcy, they typically imagine a Chapter 7 bankruptcy. A Chapter 7 bankruptcy is a debt liquidation bankruptcy that allows individuals to completely discharge credit card bills, medical bills and most other forms of consumer debt.
Chapter 13 bankruptcy calls for the creation of a debt repayment plan that lasts for three years to five years. People are required to pay only what they can afford to pay (as determined by a bankruptcy court), and they may potentially discharge a significant portion of their debts after the successful completion of their Chapter 13 debt repayment plan.
An experienced bankruptcy lawyer at Hedtke Law Group can review your financial information at a free consultation and help you determine whether a Chapter 7 bankruptcy or Chapter 13 bankruptcy is best suited to meet your needs. Key issues we will examine include:
Your eligibility for Chapter 7 and Chapter 13 bankruptcy
Whether you would lose significant property in a Chapter 7 bankruptcy
Many of the people who contact our office are eligible for Chapter 7 bankruptcy. Even people with substantial incomes often qualify. However, if you have recently filed for Chapter 7 bankruptcy or if your income and debts do not qualify you for Chapter 7 relief, Chapter 13 may be your best bet. Many people who do not qualify for a Chapter 7 bankruptcy do qualify for a Chapter 13 bankruptcy.
A second major difference between Chapter 7 and Chapter 13 bankruptcy is that property may be liquidated in a Chapter 7 bankruptcy. Due to home exemptions, auto exemptions and other property exemptions, many people will be able to protect all or most of their property in a Chapter 7 bankruptcy. However, for individuals with significant assets, a Chapter 13 bankruptcy may be a preferred debt solution.
Finally, a Chapter 13 bankruptcy may be your best option if you are trying to save your home from foreclosure. With a Chapter 13 bankruptcy, you can pay back any past-due mortgage payments gradually over the term of your Chapter 13 debt payment plan. However, if you are unable to save your home or have already lost your home to foreclosure, a Chapter 7 bankruptcy may potentially be necessary to avoid a deficiency judgment if the foreclosure sale does not fully satisfy the remaining debt on your home loan.
These are just a few of the considerations that must be taken into account if you are considering bankruptcy. Our experienced bankruptcy lawyers are pleased to meet with you to discuss your situation and help answer your questions about bankruptcy.